uuuuugh. Don't make me do it.
Sundays are full of Chili, Football, and Blood and Oil (TV show – if you haven't seen it, start watching). After a weekend of hanging low or raging hard, Mondays are the most dreadful days. Knowing you have to wake up at 6:30 AM to socialize with co-workers and actually get shit done… no thanks.
So, how exactly should we conquer them?
Drink lots of coffee.

I mean really, how else? Oh! And, peppermint mocha is back at Dunkin' so there ya go.

Read a motivational quote or 10.

For a little reminder that we gotta hustle to be able to retire someday where Mondays become the best days, like every other day.

Look good feel good.

You know how having a bad hair day is quite possibly the worst thing for a lady. I mean really, you're self conscious the whole day and you just want to crawl in a hole and avoid anyone possible? On Monday – dress up, perk up and show up.
"Feeling good about yourself is half of the battle on Monday mornings, because rather than being deflated by work you want to face it with confidence."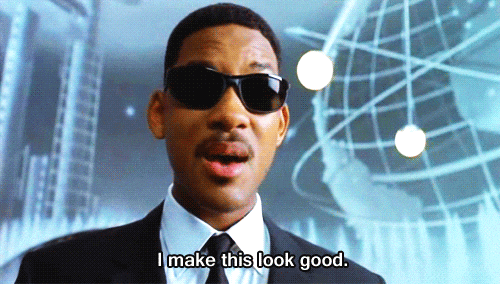 Make a list of things to get excited about.

Monday means we're a day closer to Thursday. Thursday means drinking wine and watching Scandal. Fair enough for me.  #TGIT

Make a Monday playlist.

Just another Manic Monday… wish it was Sunday. 'Cause that's my fun day. My I don't have to run day.